IN THE WORDS OF A FEW THOSE WHO HAVE ALREADY BECOME ITS INSPIRED STUDENTS…
HAYLEY, Los Angeles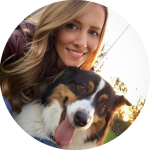 'The Stones of Venice Tour was more than learning about Venice's fascinating history, it was the magical way in which Josh told it.
The way he described things and told the stories made all the parts he wasn't talking about—the tourists, the shops—all disappear, and I could see Venice as it was in the eras he was talking about. And the timing in which he revealed them was simply magical. Hate to use that word twice, but that's how it felt.
Perfect—that's basically how I feel about the tour. It was absolutely wonderful. Truly.'
ANN-MARIE, London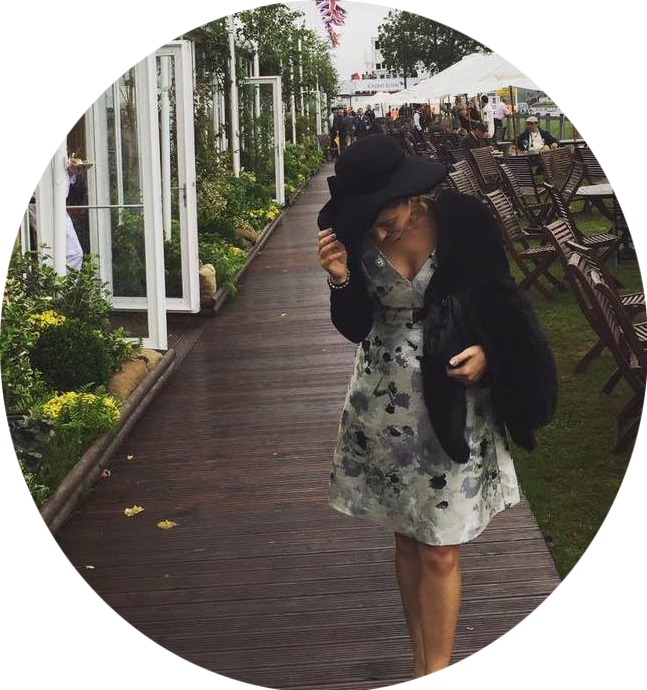 'Venice is a magical place but I'd have missed half of it without The Stones of Venice Tour. The tour is a magical mystery romp through 1,000 years of history—it will surprise, amaze and move you, and a part of you will fall madly in love with Venice. Josh's years of historical study prove priceless, bringing Venice through the ages to life with warmth and wit,
insider knowledge, and an infectious passion that shines.
Don't hesitate, and you'll leave with memories to last a lifetime.'
'It's true that a trip to a city isn't just about the city itself but about the experiences and people you share it with.
Venice was the best experience of my life and all thanks to Joshua.
I told him "I wish I could feel the same passion you feel for Venice for anything or anyone," and I completely meant it. I have never met anyone so full of love for a place and with so much knowledge—this isn't a normal tour but a tour full of soul. I couldn't recommend The Stones Of Venice Tour more and I can't wait to go back again next year!
Thank you, Joshua! You have been a true inspiration.'

STATHIS, Athens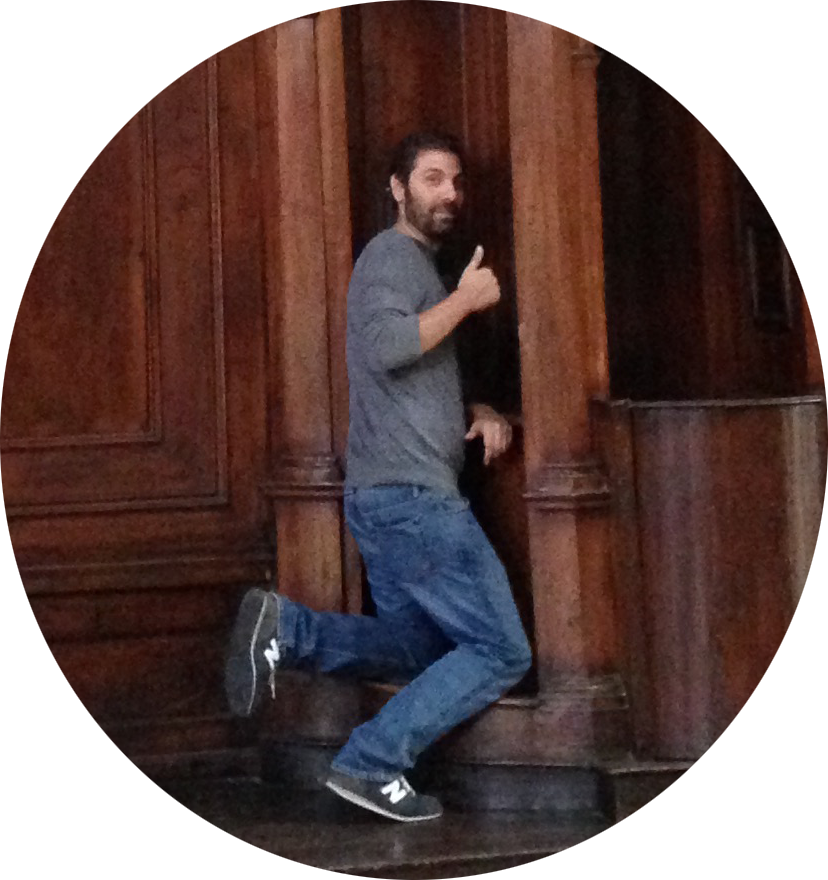 'I would highly recommend The Stones Of Venice Tour to anyone who wants to immerse himself in the history of this unique city without the boring parts of a lecture. Besides being a very generous and knowledgeable guide who has studied in depth every aspect and corner of the city, Joshua has found a brilliant recipe for utilizing the guided tour—recounting 1000 years of exciting history from the architecture and politics, to the key personalities of each era.
The Stones Of Venice Tour was an epiphany of an experience.
My only regret was not having more time to spend there.


'

NADIA, London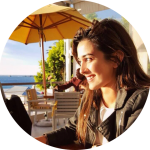 'Joshua didn't need to make me fall in love with Venice (one look at the place and you can see that feat is easy). He had a more complex task; to reignite my passion for art, culture, humour and travel—it wouldn't be a stretch to say, my passion for life. Dead is the inner romantic of the desk-job and I thought mine deadest of all. Yet, two mornings spent beside this young man have resuscitated me. Long after the tour has ended I find myself smiling at the memory of some fact—at peacocks and pointy cushions, at windows and defenestrating food-fights; at being told to 'look up' beneath the world's most glorious ceiling.
Perhaps that little moment sums up the tour's effect best; it raises bowed heads back up in wonderment.'

'Joshua made our trip. As well as the pleasure of meeting a delightful human being it felt like we left Venice with our own set of keys to the city. The individuality of the entire thing was is its biggest charm, and to anyone considering The Stones Of Venice Tour, it is really all Josh says it is.'
VIRGINIE, Brussels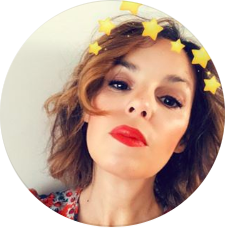 'I truly deeply loved The Stones Of Venice Tour.
And I still do. Like… it's still there and will never fade away, which is the magic of it. When I got back I looked at my suitcase and couldn't empty it. Why? Because it was like the tour would really end.
I expected nothing from Venice (expectations suck) and I left with the desire to know much more. I might have a shit memory for dates and history, but I have a very emotional one, and I loved what I felt in Venice.'
As long as there are people like Joshua to show her to you, even if Venice were to disappear tomorrow I would never forget it.

'Amazing journeys begin with a simple decision to go…
Venice in itself is spectacular but without Joshua & his guidance I wouldn't have sees the things I've seen & wouldn't have learned what I now know.
The Stones of Venice Tour is more than just a tour:
it's the best gift I've ever given to myself.
It's that kind of gift that leaves a permanent mark in your heart and it feeds your soul. Hopefully there's a tour next year—sign me up already.'
The best experience of my life. 
AGNIESZKA, London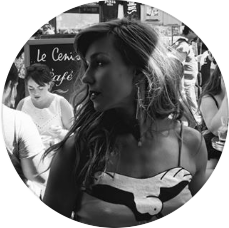 'I always dreamt about going to Venice. I don't really know why, or why it took me almost a lifetime to finally have met her. But she was worth waiting for all those years.
And falling in love with her steps and bridges and her tear-provoking art and history wouldn't have happened if it wasn't for Joshua and his intoxicating fascination with her every little corner.
The Stones Of Venice Tour is the most exquisite hours of cultural, spiritual and art lessons about a place that creaks with magic. One is left in a haze of artistic and spiritual bewilderment, with eyes filled with tears, heart puzzled at an unknown level of adoration, and a mind trying to catch up with it all.
It could all have very easily been just a wittily narrated city tour, but it was so much more.
Joshua and Venice ignited a desire in me to not only watch things but to want to know about them, know how to study them, and to understand what quietly awaits behind the strokes of a brush or upon an extravagant tomb. To want to move from the lazy and comfortable place of just being, to one of understanding through knowing, feeling, and touching.
Thank you, the tour was perfect. Venice was perfect.'

COURTNEY, Phoenix/Giudecca, still drunk and late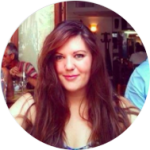 'I'd been to Venice a handful of times looked forward to seeing the city through the eyes of someone who loves it as much as I do… and who is also much more well-versed in architecture and history than I.
I expected to have a wonderful time. I expected to learn quite a lot.
Well, f@*k my expectations because they were blown out of the water.
Over the course of two mornings on the Stones of Venice Tour I had some of the most memorable, beautiful, and inspiring moments I've ever had in the wondrous city that is Venice.
I laughed, I stood in awe, I actually shed a couple of tears,
I stood up on a gondola, and I made the most incredible friends.
Seeing the sun rise over the lagoon is a memory that will stay with you forever, I promise.
I walked around the city in the days following the tour feeling like I had discovered it for the first time all over again, and it was the most beautiful feeling. 
There are secrets and there are stories everywhere you look in Venice, and Josh knows them all. He has a superhuman ability to retain entire worlds of information (seriously, try him)
and you'll learn more than you ever thought could be possible in two days—
you'll burn off all of your pasta calories, and you'll laugh… oh you'll laugh.
 Don't be another clueless tourist in Venice.
Take this tour, let your mind be blown, give this city the time and
respect she deserves, and have the time of your life while doing it. 
ANDREA, Madrid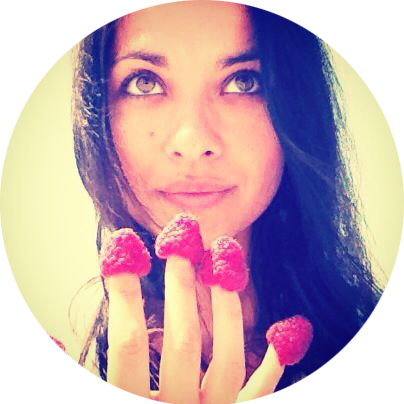 'Brilliant. Inspiring. Eye-opening. Life-changing.
I wouldn't truly know Venice, in all her mesmerising beauty, her creativity and wonder, her rising splendour and fallen grace, unless I'd taken The Stones of Venice Tour.
With the brilliance of his mind, the wisdom of an old, kindred spirit, Joshua alchemizes 1000 years of Venetian history, art and culture, into powerful and inspiring lessons that are all deeply applicable to life today.

He believes there is an Art to seeing, and he didn't just tell me about Venice, he showed me how to be in awe of all the little things that lead to the great. His unmatched passion and wit infused me with a new creative energy, awakened my soul, and helped me fall in love with life again.
If you can spare 2 days for your Creative Renaissance — and life is short, you should — let the Stones of Venice tour be your introduction to, or your reacquaintance with, the most beautiful city on Earth, through the eyes of a young man who knows and loves her deeply.
You will not be disappointed.'

JASMINE, Maui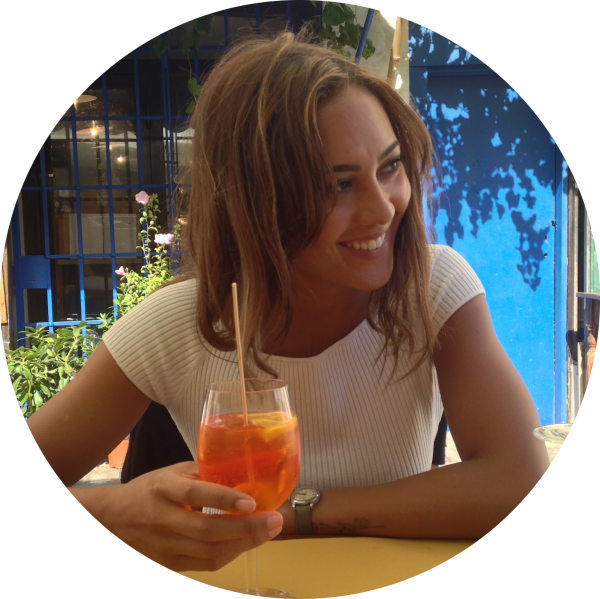 'Dear The Stones of Venice Tour,
At first, I had no interest investing my time into Venice. I was overwhelmed by the mass amount of tourists and all the shops that lined the streets. I was going to enjoy it, check it off my list and gracefully move on.
That morning, after walking with you for only a couple of hours I knew my experience was to be so much more than that. 
I soon felt Venice's power, saw her magic, and in it, saw myself.
I found my beauty in the flowers, my creativity in the windows and my strength in the buildings.
I saw my dedication in the details and felt my darkness in the paintings. I saw my rise and my fall, I saw what it takes to love and sensed what power I am truly capable of. I completely immersed myself in another world, played within its stories and danced in its beauty.
The amount of knowledge you hold of the city is incredible, your passion is awe-inspiring and your enthusiasm is dangerously infectious. I walked away thirsty for more. You showed me reasons to better myself, showed me that past events affect our present, which in turn affect our future.
I was reminded to listen, to stay attentive and to live in the moment.
I left Europe with such respect and appreciation for Venice, more than any other place I have experienced, and in return, I gave her a little piece of myself.
Because of The Stones Of Venice Tour, I fell in love.
Thank you.'